DRY AIR Moretto: patent confirmed by European Patent Office
With more than 15,000 units sold, Moretto's DRY AIR mini dryers are one of the most appreciated solutions by customers around the world thanks to high-performances, product compactness with a design studied down to the smallest detail.
Recently, the European Patent Office (EPO) has definitively recognised the uniqueness and exclusivity of Moretto's mini-dryer DRY AIR technology, a system patented in 2005 but objected by two competitors. After 18 years between the approval and opposition processes, the EPO, Europe highest patent authority, confirmed the international patent for the Moretto product, recognising the inventive and distinctive character of the system, stating its uniqueness and exclusivity.
Thanks to their compact dimensions, the DRY AIR mini dryers can be installed directly on the processing machine. They are suitable for treatment of polymers used in demanding sectors such as medical, optical, electronics and telephony.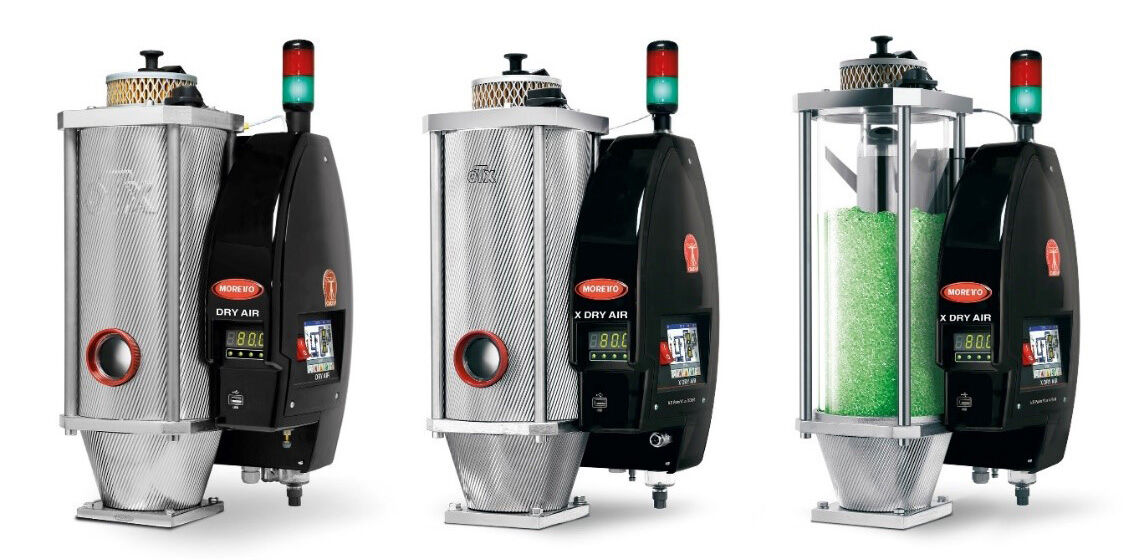 The DRY AIR range includes three product lines with a total of 15 models to meet different customer expectations.
DRY AIR is a dryer with twin self-regenerating towers based on zeolite technology. It works with compressed air and allows the regulation of the air flow sent to the hopper.
The anti-stress system that prevents the over-drying of the polymer and the use OTX hopper are a standard feature of the range.
The multiple connection possibilities via USB and MODBUS serial port make these products perfectly integrable to MOWIS, the Moretto supervision and management system, as well as connectable to individual instruments for process data collection.
Reliability, excellent performance and attention to details are therefore the benefits that best summarise Moretto technology in the mini dryer segment.