Be Tomorrow
BE TOMORROW ist das Projekt von Moretto, das nachhaltigen Aktivität durchführt.
Energieeinsparung und Umweltschutz sind immer Grundsätze der Moretto-Philosophie.
Eine konstante ZUSAGE, die die Firma zu kontinuierlicher Forschung führt, um Maschine mit verringerter Umwelteinfluss zu erschaffen.
Eine EMPFINDLICHKEIT, die heute notwendig ist, um die WELT VON MORGEN unserer Kinder, zu schützen.
Das Projekt BE TOMORROW umfasst verschiedene umweltverantwortliche Aktivitäten und Investitionen, die das gesamte Unternehmen involviert.
Die F&E Abteilung ist auf der kontinuierlichen Suche nach neuen Niedrigenergietechnologien, Lösungen für Biopolymere, Biokunststoffe und Recycling.
Intro-Video anzeigen
100% Ökostrom
Unter den verschiedenen Initiativen des Projekts BE TOMORROW gibt es die von Moretto getroffene Entscheidung, nur Energie aus erneuerbaren Quellen zu nutzen.
Das Zeichen "100% grüne Energie - Dolomiti Energia" kennzeichnet den Ursprung von Strom aus erneuerbaren Quellen, Energie aus Wasser, das die Wasserkraftwerke in unseren Dolomiten versorgt, deren Stromerzeugung nicht zu einer Emission von für den Treibhauseffekt verantwortlichen Gasen führt.
Wir sind stolz darauf, einen weiteren Schritt in diese Richtung getan zu haben, um die Umwelt, in der wir leben, zu erhalten und zu schützen.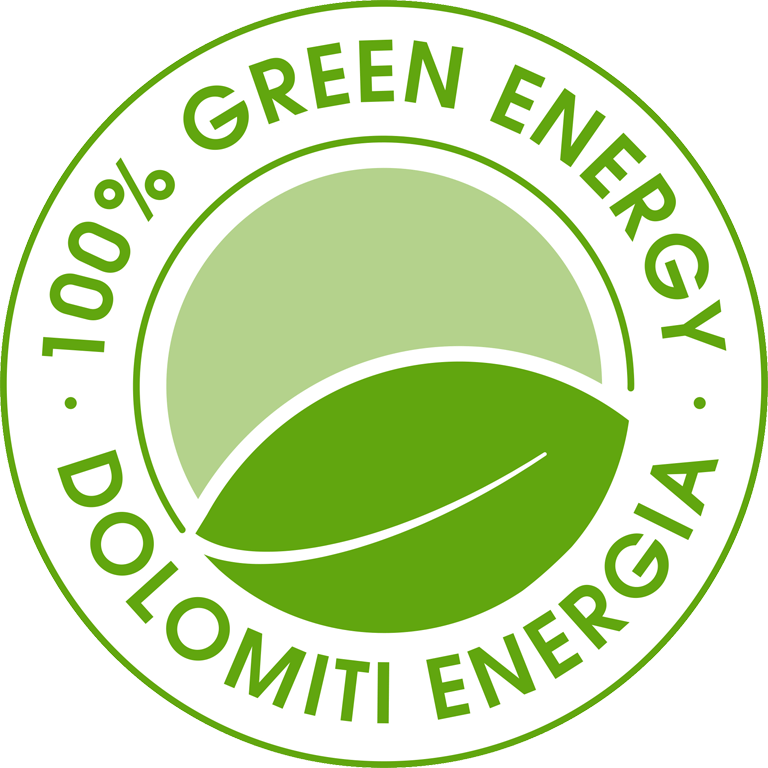 Ökostrom in Bewegung
Die neuen Elektroautos der Firma, die in den speziellen Elektrosäulen, die in der Hauptniederlassung installiert und Zeugen des Projekts BE TOMORROW sind, stehen den Kunden zur Verfügung, die zusammen mit den Mitarbeitern von Moretto alle neuen Anlagen der Gruppe.